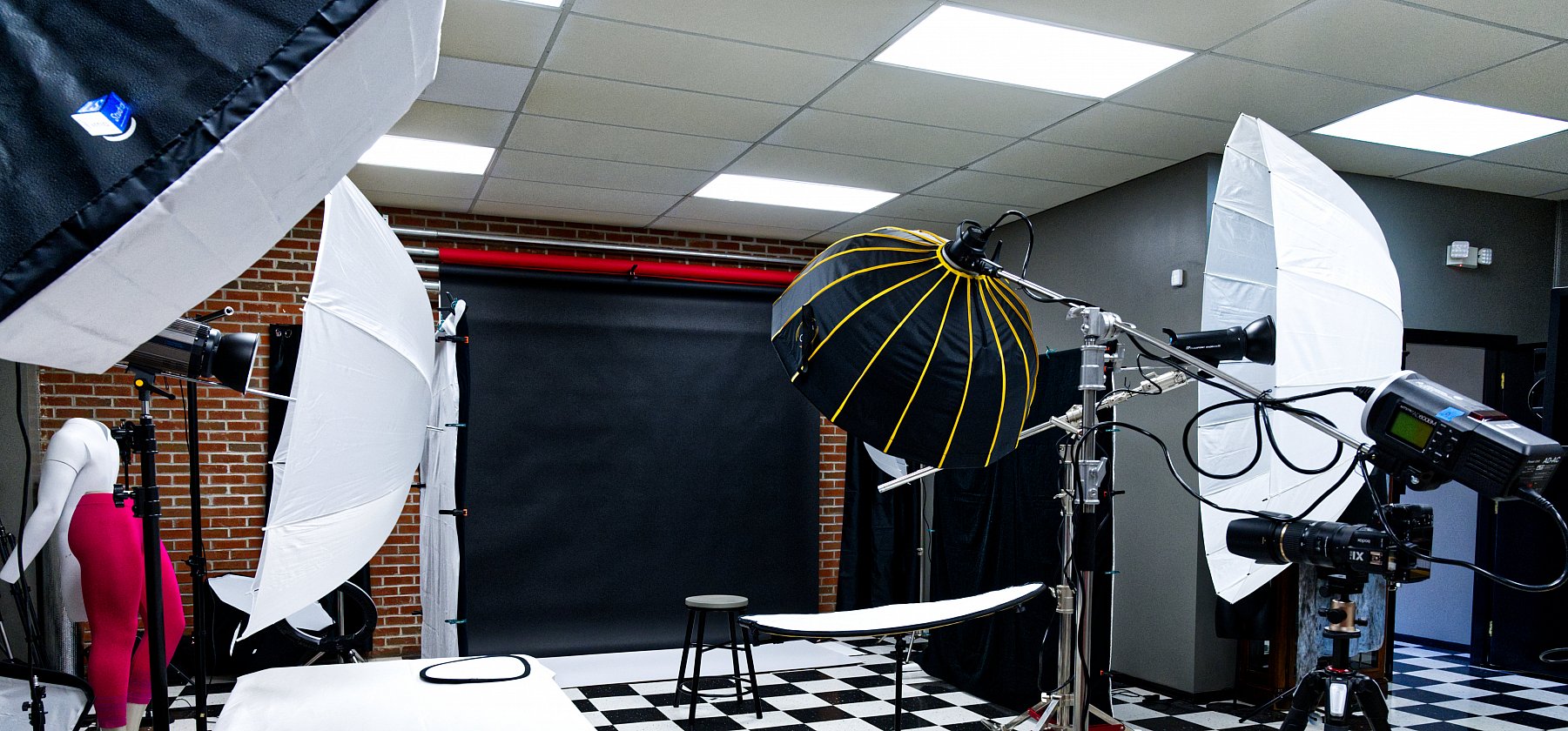 Perfect for Headshots, Portraits, and Products
This studio space is available to rent by the hour, half day or full day. And there's no need to drag along all your heavy equipment. Included with the standard rental rate is the use of various studio lights, modifiers, stands, and other accessories that will help to make your shoot run smoothly and be more productive.
RATES

The standard hourly rental rate is $35 per hour.
Half day/four hour rental is $30 per hour.
Full day/eight hour rental is just $25 per hour.
What Is Included

Godox AD600BM Strobe
Godox AD200 Strobe (times 2)
Flashpoint Studio 300 Strobe (times 2)
84" White Umbrella
48" White Umbrella (times 2)
24" White Umbrella (times 2)
Godox 32" Octo Softbox
10' Background Paper System with White, Black, and Red paper (addtl charges apply for paper used)
Miscellaneous C Stands, tripod stands, sandbags, stools, etc
Real brick wall that makes a perfect backdrop for headshots and portraits

Full dressing room with lighted vanity
An optional faux bedroom can be setup for boudoir shoots (minimum 3 days advance notice required, additional $25 charge).
Our strobes are all Godox and Flashpoint brand and work with the Godox X2 system. They will also function with the equivalent Flashpoint triggers.
What You Need to Bring

At a minimum you will need to bring your camera and...
Godox compatible trigger if you will be using our strobes.
Arca Swiss mounting plate if you wish to use our tripod.
Additional lenses as needed for your shoot.
Batteries and SD cards for your camera, trigger, and other accessories.
Backdrops if you wish to use something other than those already in the studio.
Book Now