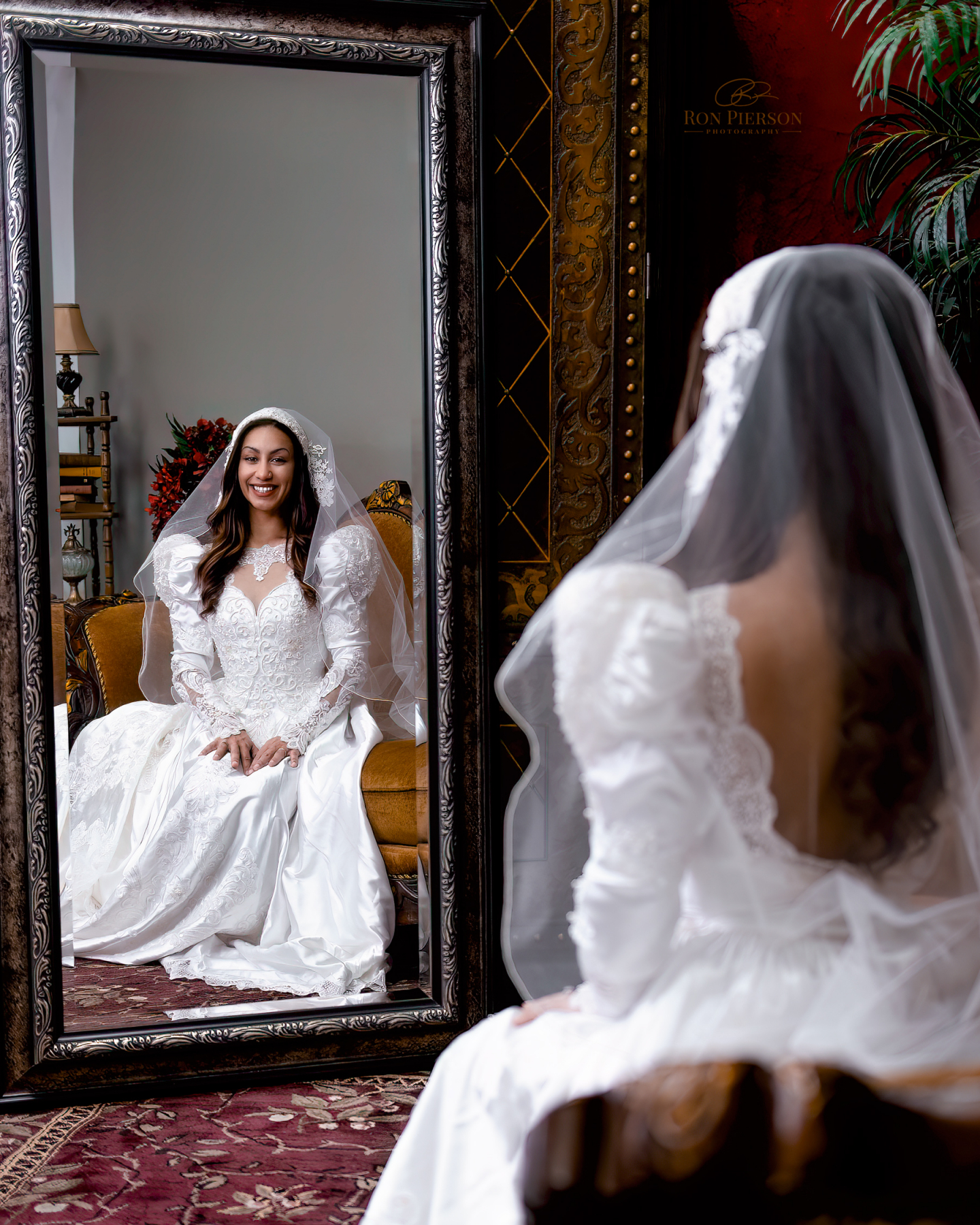 Bridal Portrait

A bridal portrait is a beautiful and timeless way to capture the beauty, elegance, and grace of a bride before her wedding day. It's a portrait of the bride, usually taken in her full wedding gown or sometimes with just the veil, at anytime before the wedding ceremony.
Bridal portraits have long been a popular tradition in many cultures and have become even more popular in recent years.
The bridal portrait provides a chance for the bride to feel special and glamorous even before her actual wedding, and it's a great opportunity for the bride to get comfortable in her wedding dress.
Most of all the bridal portrait is a treasured keepsake that the bride can look back on for years to come, and share with her family and friends..

My bridal portraits are artistic, unique, and stand out from the ordinary mundane portraits you see everywhere.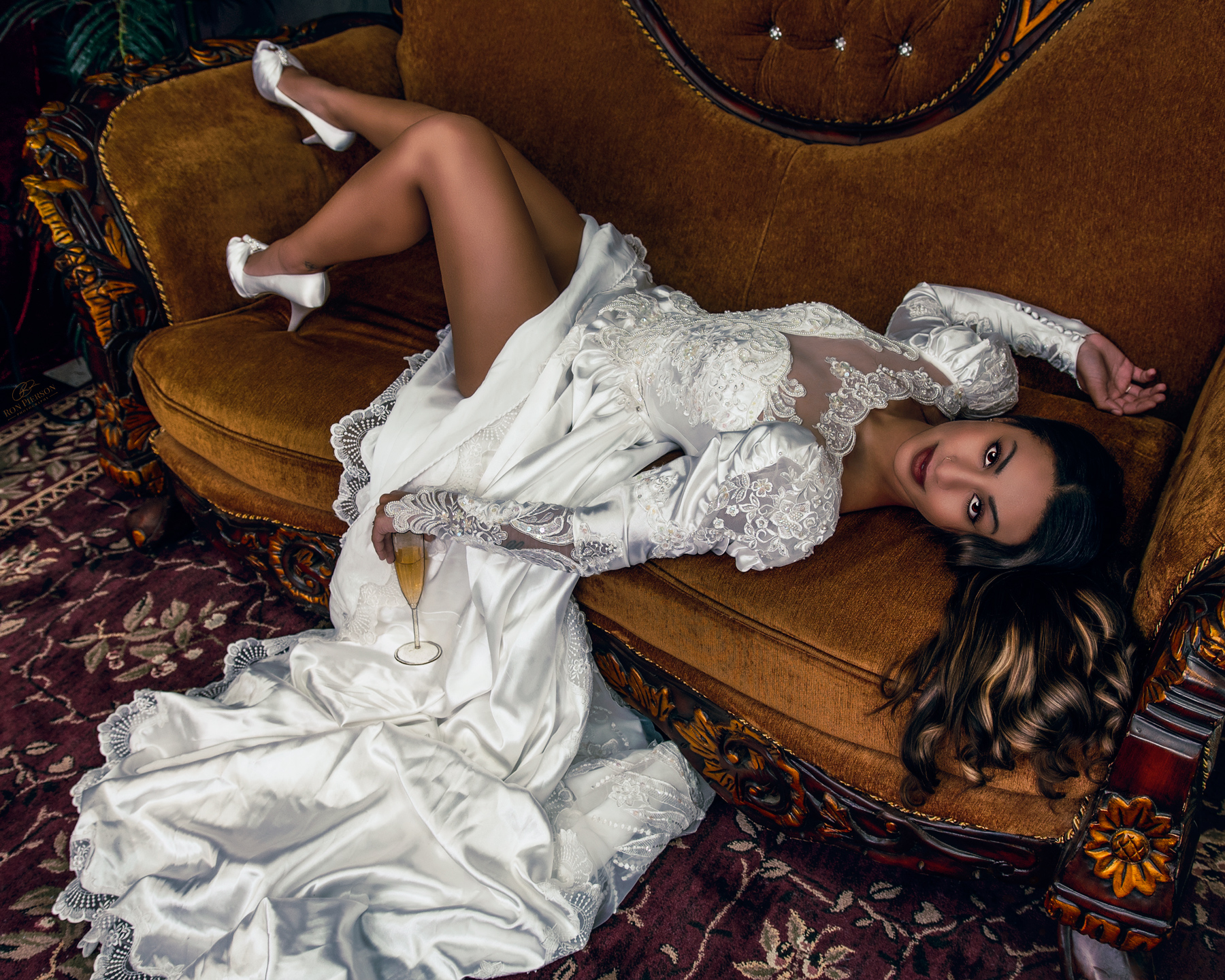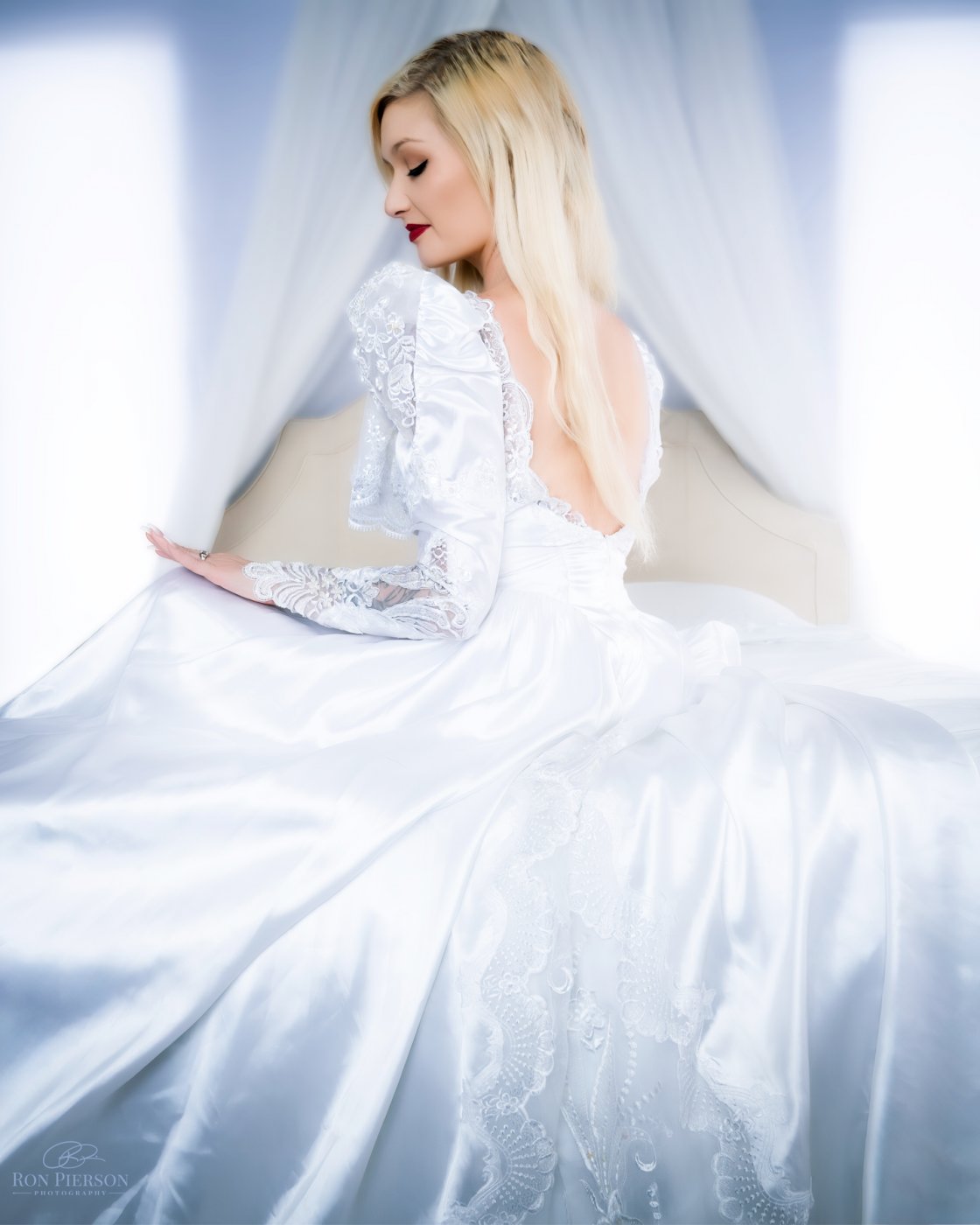 Bridal Boudoir

A bridal boudoir portrait is created during a tasteful and intimate photography session that captures the bride in her bridal lingerie or other intimate apparel. It's a celebration of the bride's beauty and sensuality, and a way to create a stunning and romantic keepsake for the groom.

I typically photograph Bridal Boudoir sessions here in my studio, but location sessions such as a hotel room or Airbnb are available as well.
If you're a bride-to-be, a bridal boudoir portrait can be a wonderful way to celebrate your upcoming wedding and create a beautiful and romantic gift for your partner. It's a chance to express your inner confidence and sensuality, and to capture your beauty in a unique and artistic way.
I'll help you feel comfortable and relaxed during the session, and together we'll create a beautiful and timeless portrait that you and your partner will cherish for years to come.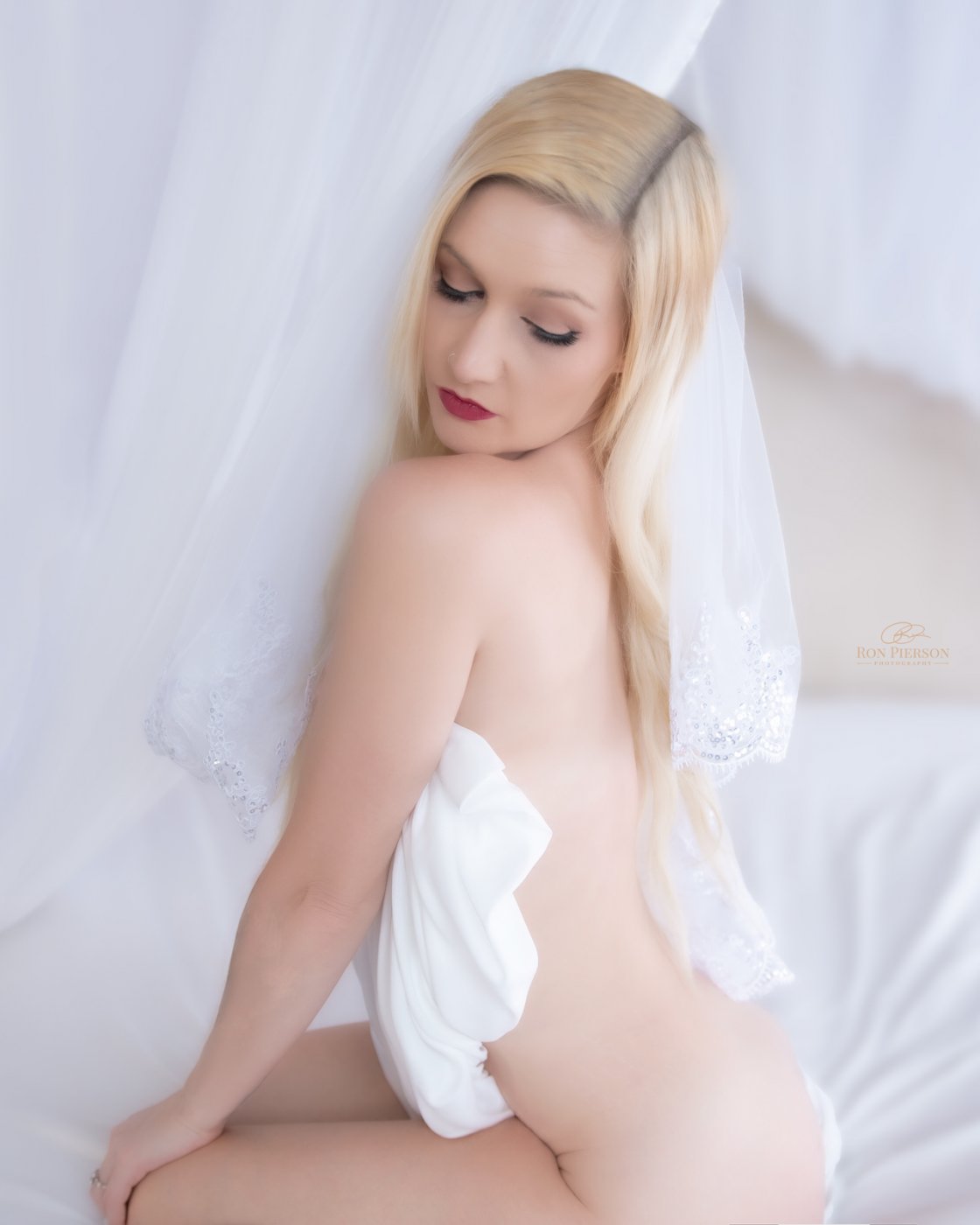 Want something out of the ordinary for your bridal portrait? All types of fun and interesting looks are possible with the right makeup, wardrobe, and location. Bring your ideas and let's make them happen. I love creating images that are different and stand out from the rest!

How it Works

The first step in creating your Bridal Portrait is to click the button below and schedule a free pre-session consultation where we'll plan your upcoming photo session. We'll go over style ideas and then hone in on the look that you'd like to achieve. Once we've got the overall look we'll figure out anything specific, like additional clothing items, shoes, hairstyle and makeup, and everything else that's needed in order to get us to that look, and then set the appointment for your photo session.

Schedule Pre-Session Meeting
Your Session

Your Bridal portrait session is your chance to shine. It is your chance to allow the essence of the real you to be captured in a way that you will cherish for many years to come.
For studio sessions there is a changing room with vanity station where you can change up your hair or makeup in between shots if you like. Keep in mind that hair and makeup are critical to achieving a beautiful Bridal Portrait. More information about hair and makeup.

For outdoor sessions I bring along a popup changing tent to give you privacy while changing looks. The changing tent is very convenient, and avoids the awkward changing clothes in a vehicle or driving around trying to find a restroom to change in, which takes away valuable shooting time.
After Your Session

Around 7-10 days after your session your photos will be ready. I'll reach out so we can set a time for you to stop by the studio to pick up your fully edited digital photos.

While you are here you'll have the opportunity to review other photos from your session, and if you like you can purchase digital versions or print versions of any of those photos as well.

Schedule Your Portrait Pre-Session Consultation Now.

Schedule Pre-Session Meeting