I'm Ron Pierson and I'm a studio photographer based in Dothan, Alabama specializing in fine art portraits, headshots, and boudoir.

I'm also the lead photographer for RetailShots.com, where we photograph modeled apparel for ecommerce companies.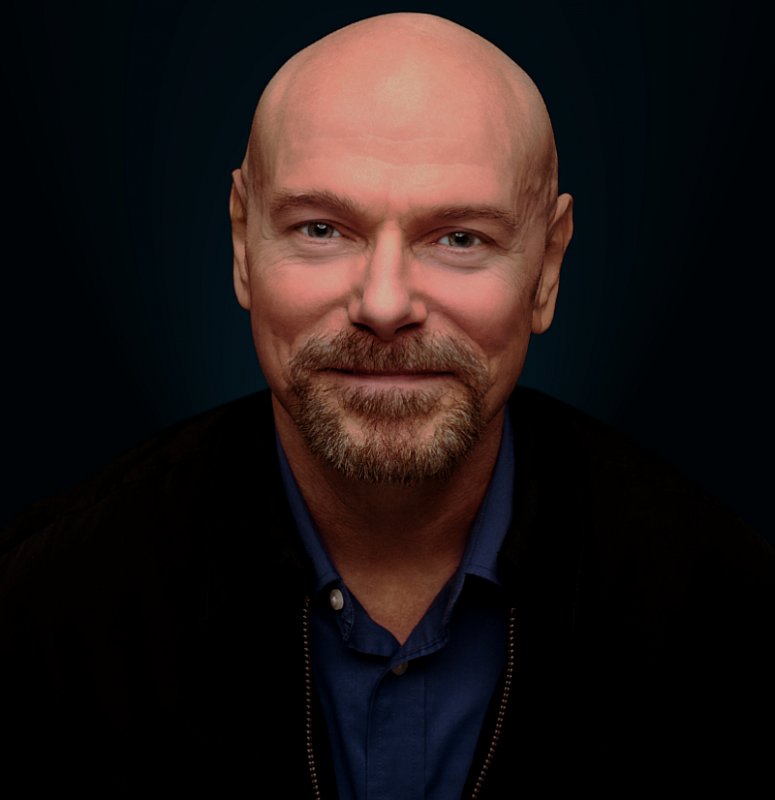 My portrait and headshot sessions are free flowing and open to fun and experimentation. I've found that this approach results in much better photos than a typical stuffy by-the-numbers studio session.

My goal is to create for you that once-in-a-lifetime portrait that you'll cherish for years to come and the headshot that gets you noticed and lets you stand out from the crowd.

My Process

In my sessions I shoot a lot of photos! That's because my approach to photography is a little different from most other photographers.
Instead of spending a great deal of time trying to perfect you into a very specific pose, I like to give a general idea of the pose and then allow you to make minor changes in various ways, with me firing away photos as you do.

This gives me a larger number of images to choose from for every pose in the session.

A lot of photographers might avoid this method and rightfully so as it can be very time consuming for the photographer to then have to sort through so many images.

However I prefer this approach as it allows me to get multiple variations of nearly the same photo, but with slight variations in the expression, posing, angles, and lighting, which in the end I believe results in a more perfect image for you. And that's what it's all about.
My History

When I was a child growing up in Wilmington, Delaware I would travel with my father, an award winning amateur photographer, all throughout the Northeast on what can only be described as photo road trips. These were awesome times and inspired in me a love for the true art of photography. Beautiful scenery, interesting people, and captivating images.

What I learned then was that photography has a way of bringing out the true beauty in the world that sadly remains mostly unseen and underappreciated in our rushed day to day lives.
But it wasn't until many years later that I would pick up a camera myself. It was the summer of '96 and I had started an online business created on the brand new "world wide web". In this business I needed photographs for the products I was going to be selling.
This was a time before Amazon. Before Google. And eBay was an infant just a few months old.

Well I got the images I needed and the business flourished, going on to sell millions of dollars in product.

During this time I became truly passionate about my photography, always photographing products in ways that highlighted their attributes and experimenting with various lighting setups to make the images more dramatic.
Eventually, over time and with the meteoric rise of Amazon, my business would shutter, but my love of photography and the lessons I had learned stayed with me.

Today I own and manage RetailShots.com where we specialize in creating quality on-model clothing product images for manufacturers, distributors, wholesalers, liquidators, and retailers.

In addition I own and operate this studio under my own name, Ron Pierson, where I capture stunning headshot images and portraits.

In my studio I utilize only top-of-the-line high end cameras and lenses and the studio itself is equipped with all the latest gear and gadgetry. For my clients there's a dressing area complete with a lighted vanity, a comfortable sofa area to relax in and a small break room for refreshments, too.

But by far the single best thing about this studio are the images that come out of it. Captivating headshots for beauty queens, business professionals, actors and models and stunning portraits that exemplify your inherent beauty and capture the "real you" that you've always known was in there, somewhere.

Creating the perfect headshot, or the perfect portrait, is no easy task. Many different elements must be guided precisely into place, otherwise the end result is nothing more than just another snapshot. And snapshots are a dime a dozen.

If you need your headshot to be captivating, your portrait to be a work of art, and not just another snapshot, then book a session with me today.

As corny as it may sound, I tell my clients this and I truly believe it: "there will never be a better time than now to capture the very best you".

I hope to see you soon.

Ron Pierson, Owner and Photographer