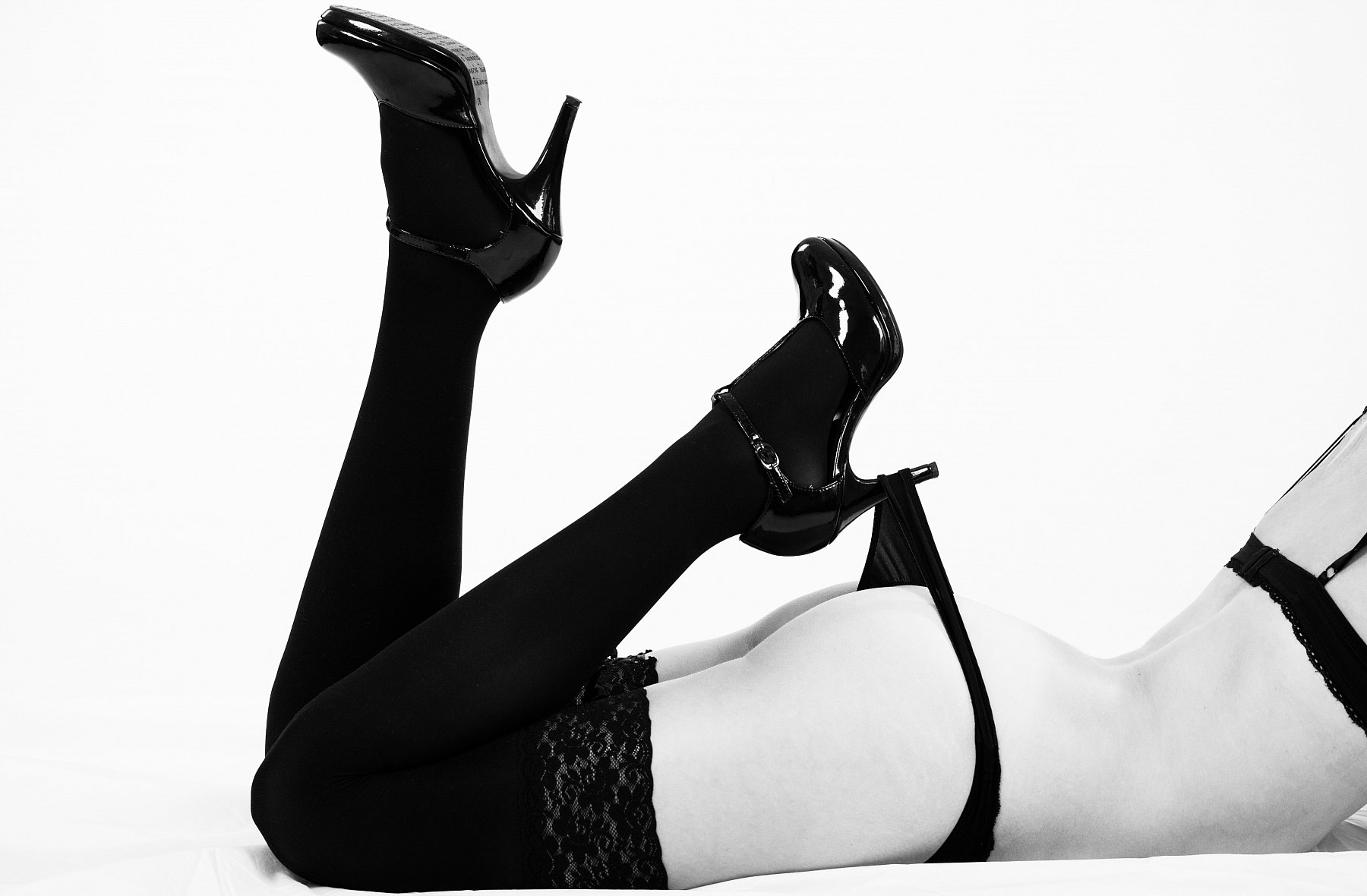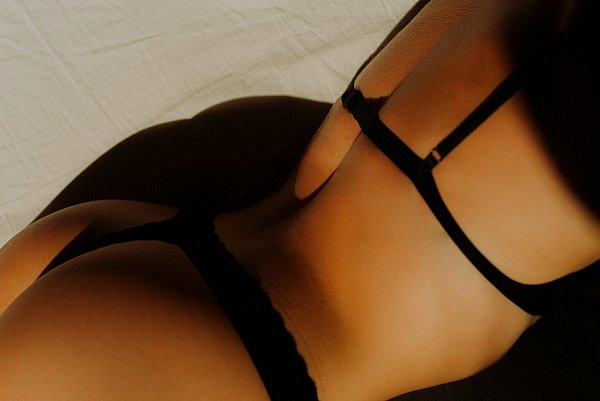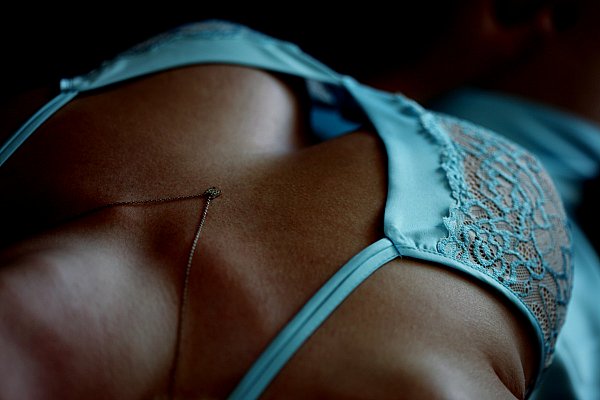 Boudoir photography is a very personal and private experience, so I carefully chose only unidentifiable images for this page.
What Is Boudoir Photography?
Boudoir photography is about creating images that are beautiful, sensual, playful, and fun.

A person may decide to book a Boudoir photo session for any number or reasons. Sometimes it is with the thought of giving a Boudoir photo as a gift to a special someone in their life. Sometimes it is to have a photographic record so to speak of the way they look now. Sometimes the session itself is given as a wedding, Valentines Day, birthday or anniversary gift. Sometimes it's to be able to share their beautiful photos with friends and on social media. And sometimes the Boudoir photo shoot is a vehicle of self-empowerment that makes a person feel good about themself while boosting their self-confidence.

Of course you don't need any special reason to book a Boudoir photo session. And if you do have a reason, you are the only person who needs to know what that reason is.

Boudoir Photography With a Male Perspective

Different people have different ideas as to what is "sexy". When shooting a Boudoir session I bring a special male viewpoint of artistic visualization to the project. This male insight of Boudoir can be especially helpful if you intend to give your photographs as a gift to someone special such as your husband or a boyfriend.

Typical Questions and Answers
These are some of the questions I get asked about Boudoir Photography:
Q - What kind of woman makes a good Boudoir subject?
A - Any! Any woman regardless of age, weight, height, or any other physical characteristic can be made to look stunning in the right lingerie and a properly captured Boudoir image.
Q - Do I have to get naked?
A - No! A Boudoir Photoshoot is about being sexy and seductive. To help accomplish this you can show as little or as much skin as you want, and the choice is always up to you.
Q - Do I need to know how to model or strike exotic poses?
A - No! The poses are quite easy to do but look fantastic in camera, and you will be guided step by step on what to do to get the best photos!
Q - Should I bring my own lingerie?
A - Yes! If you have something you are partial to and would like to be photographed in, please bring it with you. While I do have a large selection of lingerie here and you are welcome to choose some for your photoshoot, it is possible that my selection may not be exactly what you are looking for or it may not fit you as well as your own. Therefore if you already have something of your own please bring it.
Q - What are your lingerie recommendations?​
A- Anything with lace or semi-sheer areas in quite popular. As for color, black is the most common followed by white, then red then blue. Thigh-high stockings are very common, in particular those with designs or a visible seam up the back.
It's important that your panties and bra match, not just in color, but in style. Preferably they will be a set which you purchased together. Lace bodysuits and thong bodysuits are also quite popular.
Q - What other clothing should I bring?
A - Most often a Boudoir photoshoot consists of no clothing other than lingerie. But if you have something else that you would like to be photographed in, for example a skirt and heels, be sure to bring them.
Q - What kind of shoes should I bring?
A - Heels. Usually sandals or pumps. Depending on the outfit boots may work but quite often not. Just remember the taller the heel better. We are going for visual impact here. I recommend four inches at a bare minimum. Don't worry, you won't be walking in them. But the bigger the heel the better it looks in your photos.
Q - Is hair and makeup provided?
A - I don't provide hair and makeup, and this helps to keep my pricing within reach of most. The vast majority of my Boudoir clients do their own hair and makeup at the vanity area in the studio once they arrive.
Do keep in mind that applying Boudoir makeup can be more demanding than applying everyday makeup. Heavy usage of concealer, blush, mascara, and beautiful nails are essential to create a Boudoir image that shows you at your best.

Because of this some clients have elected to scheduled a session with a professional makeup artist prior to arriving. The choice is yours.
However if you will be doing your own makeup you are welcome to arrive up to an hour before your scheduled session start time to give you plenty of time to look your best and not have your hair and makeup time use up your studio time. Just let me know if you will be arriving early.

Reserve Your Boudoir Session
Ordering a Boudoir session for yourself or as a gift for someone else is easy.
Simply click the Reserve My Session button below to reserve your Boudoir photo session date and time. A typical session will require about two hours of studio time to shoot. This allows plenty of time for introductions and for me to guide you through the process of creating your Boudoir work of art.
When you order your Boudoir Session package it includes two full hours of studio time. What you don't see, but is also included, are the many hours after the session that are spent retouching and using other image magicry in order to create a Boudoir photograph that is guaranteed to be unlike any other on the planet - because it is you!
With your Boudoir session package you receive five full-size high resolution downloadable Boudoir images.
Various print sizes, including wall prints, are available as well; just ask for pricing.
When you schedule your Boudoir session it's a good idea to stay hydrated and refrain from tight clothing twenty-four hours before your session to avoid the possibility of skin indentations or redness that could show in your images.
If you question whether Boudoir is right for you then be sure to check out my Bodyscape image package for an artful alternative.


Makes A Unique Gift!
Giving Boudoir artwork or a Boudoir session itself are both great gifts.
To gift a Boudoir session to someone special just click EGift Cards at the top of this page.
To gift your own Boudoir art image, book your own Boudoir photo session and then gift your Boudoir photo! What an amazing gift a Boudoir image makes!
A Boudoir makes a fantastic gift for Valentines Day, Birthdays, Anniversaries, Newlyweds or anytime!
Reserve your Boudoir photo session (or give one as a gift) now!